September 1985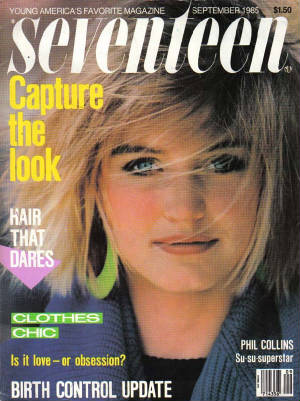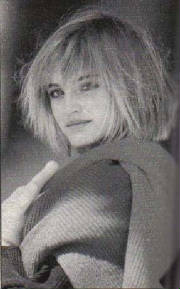 On the Cover
Our September cover girl, Isabel Gillies, comes to us as a fresh as an autumn breeze, bundled up in cozy knits in the brights of colors. All makeup by Max Factor. On her eyes: Teal for Two Eye Shadow and Teal Eyliner from the Country Classics Collection; Maxi Lash Bruch-On 24 Hour Polymer Mascara in Black. On cheeks: Maxi Fresh Blush in Gentle Pink. On lips: Country Heather Lipstick from the Country Classics Collection. Black, blue, and red acrylic sweaters by Gitano, each $20. Yellow lamb's wool/angora/nylon gloves, Cardinal Glove Co.; $5. Green enameled metal earrings, Tacque: $7.50. Hair by Gabriel Saba, of Suga, New York. Makeup by Linda Mason. Cover photograph by Tim Geaney. Still lifes by Mark Patalano.
Capture the Look
Anna Sui is Sensational
-Think surprising. Think eccentric. Thing full-out funky. Think Anna Sui! Sui (pronounced Swee), a designer now cutting a wide swath through the crazed fashion world of New York, goes wild when it comes to patterns, colors, and concepts. Her new "flower power" collection, riots of blossoms bursting out on unconventional separates, is reminiscent of the sixties: a sort of "rich hippie" look, geared toward the girl who bops from a casual day scene to a trendy club scene with funk and flair. Where does this kind of inspiration come from? From music, says Sui- the very music she's heard reverberating off the walls of small clubs nationwide, where "garage bands" have been experimenting with new strains of psychedelic sounds. New sounds, new styles- Anna Sui is keeper of the new beat. Rayon challis blouse ($75) and skirt ($48) and crushed velvet vest ($76), Anna Sui at Soho Showroom. Earrings, Tacque, Pantyhose, Hot Sox, Shoes, Oomphies.